Dr. Keith Scruggs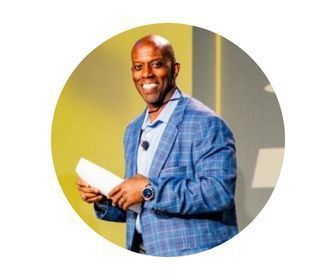 I am the proud owner of BONA Fitness and the founder of the BONA Foundation. BONA stands for "Building On Natural Ability," and for over 25 years, my team and I have used the platform of health and wellness to assist individuals, families, and organizations in building on their God-given abilities. I have always struggled with my weight. I clearly understand the emotions and mechanics involved in achieving and maintaining a healthy weight. I can remember being an overweight third-grader, thinking one day I will not be fat. I had a huge passion for sports, but my passion for food was a close second. 
My goal then was simple, "to be able to take my shirt off in public without ridicule!" This simple goal developed into a lifelong passion for health and wellness. For 30 plus years, I have been sharing my passion for wellness and assisting individuals, families, and organizations in aligning personal health goals with daily habits. My mission is to strategically support the community by improving the health literacy of all those with whom I am blessed to make a connection. My experience working in corporate America, my understanding of self-employment, and my research give me a unique perspective on what is required to have a healthy work-life balance. 
Learn more about his research by reviewing his dissertation on Preventing Childhood Obesity in Low-Income Neighborhoods.