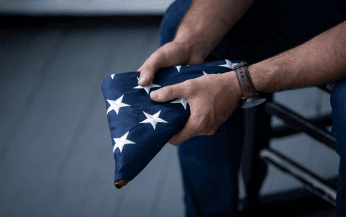 In honor of America's veterans, Veterans Day is celebrated on November 11 to honor their patriotism, love of the country, and willingness to serve and sacrifice, according to the U.S. Department of Veterans Affairs.
Many Veterans receive honor for their service, but their difficulties in obtaining housing and other support services after returning home are unfairly underrepresented. When veterans return to normal life after serving and sacrificing, they often face difficulties like homelessness.
Without a strong social support system, some veterans may not have the skills to be easily transferred to employment outside the military. Like all Americans, veterans face a shortage of affordable housing options and living wage jobs, including an increased risk of veterans exhibiting symptoms of PTSD, substance abuse, and mental illness, all of which put them at a higher risk of homelessness, according to the National Alliance to End Homelessness.
How is a Homeless Veteran Defined?
According to American Addiction Centers Resource, the United States Department of Housing and Urban Development (HUD) determines if a person is experiencing homelessness if they meet any of the following criteria:
1) A person without a fixed, regular, or adequate residence at night.
2) A person who stays overnight in a public or private place that is not designed or used for sleeping, such as an abandoned building, a park, a bus stop, a campground, etc.
3) A person who lives in a temporary shelter, such as a homeless shelter, a motel paid for by charities or the government, or a transitional home.
4. A person living in an area that was not intended for human habitation.

5) A person who is at risk of losing their home and has no other place to live.
What are the causes of Veterans being at risk of homelessness?
According to the American Addiction Centers Resource, veterans who experience homelessness or are at risk of homelessness are likely to have difficulty with homelessness risk factors such as substance abuse, mental illnesses, low income, lack of social support, and negative childhood experiences. According to research, the number of homeless veterans in 2020 was 37, 252, an increase of less than one percent from 37, 085 in 2019.
According to the American Addictions Centers Resource, substance abuse is the most consequential risk factor for homeless veterans. Some veterans with mental health disorders have a high risk of homelessness, especially PTSD, although it is not a greater risk than any other mental health disorder. Furthermore, some veterans with PTSD may use substances as a coping mechanism.
Research from the article Discharged and Displaced: Breaking the Military-to-Housing Insecurity Pipeline found that about 40,000 veterans go without shelter in the United States, including 1.5 million at risk of homelessness.
Moreover, a recent survey by the Iraq and Afghanistan Veterans of America (IAVA) found that 23 percent of respondents did not have a permanent home when they transitioned out of the military, compared to 77 percent who couch-surfed temporarily.
Upon returning from the military, veterans may not possess the transferable skills needed to succeed in civil employment. Some may find this transition challenging since they do not possess the skills such as a diploma or certificate to qualify for the job, according to the article. As a result, transitioning service members and veterans had a 61 percent unemployment and underemployment rate.
Some veterans may experience difficulty transitioning from the military to working in general population jobs, which could negatively affect their ability to obtain a job, leading to insufficient income, housing instability, etc.
According to Discharged and Displaced: Breaking the Military-to-Housing Insecurity Pipeline, more than 660,000 veterans living in low-income households spend more than 50% of their income on housing. Some veterans who live in low-income housing and spend more than half of their monthly income on rent may not have enough money left over for other bills or even food. Moreover, some veterans may be at greater risk of homelessness if they must make difficult decisions such as choosing between paying rent, bills, and groceries.
What does this look like in Houston?
According to the Way Home Continuum of Care 2022 Homeless Count & Survey Analysis, 267 U.S. military veterans (10%) experienced homelessness, with about two-thirds (62%) in a sheltered situation, compared to 7% in 2020. Furthermore, out of 272 veterans, 25% were classified as chronically homeless, compared to 38% in 2020. In 2022, over half of the chronically homeless veterans were unsheltered. There were no unsheltered veteran households with children, however.
Resources
Here you will find resources for veterans at risk of becoming homeless, including you, a family member, or a friend.