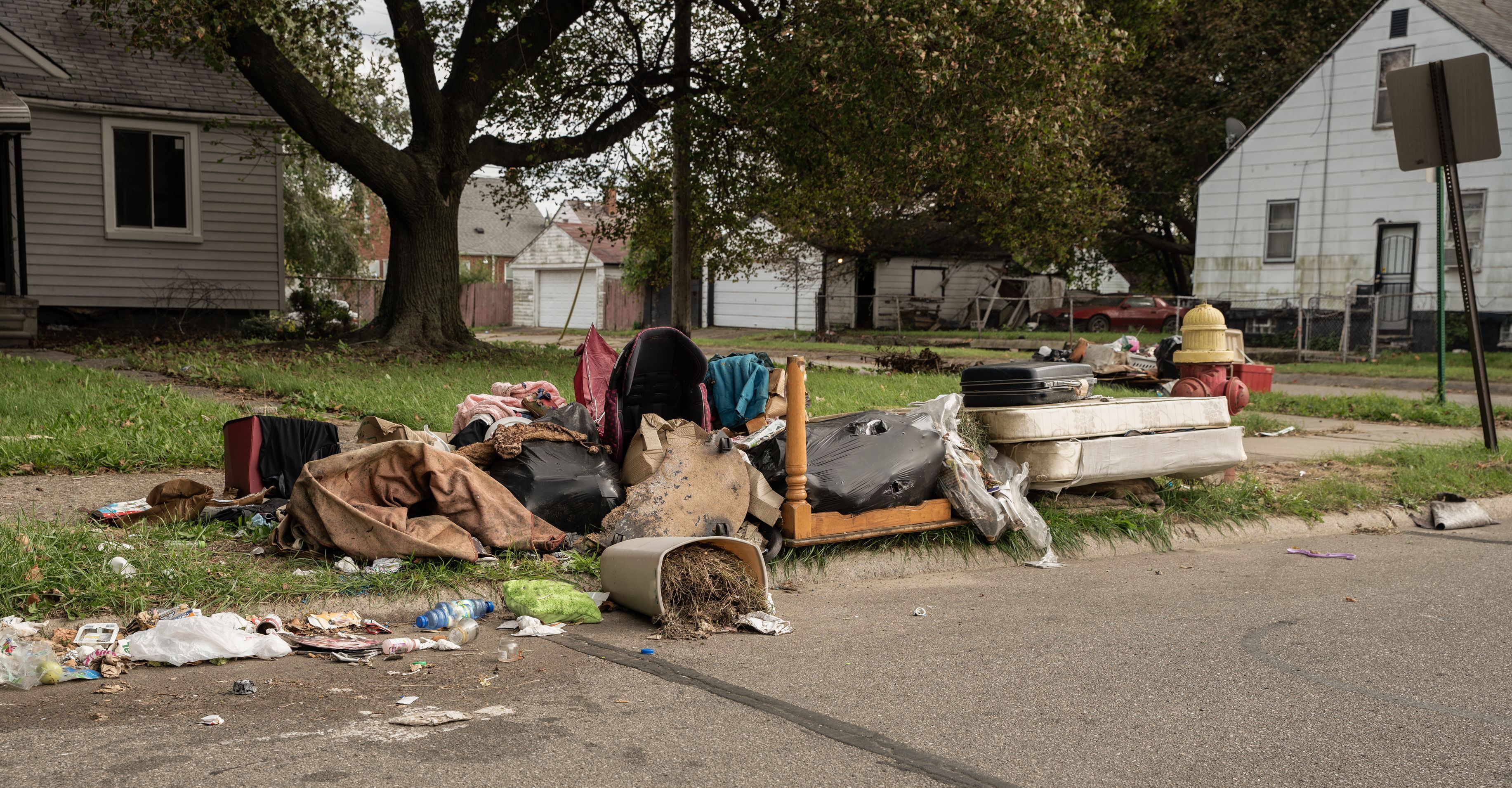 Previously, we briefly discussed what environmental or green gentrification is and how underserved communities are at risk of displacement due to urban development and green amenities to clean up low-income neighborhoods. As a result, property values rise and wealthier residents move in.
As part of an effort to provide a deeper understanding of environmental gentrification, the focus is on illegal dumping in some historic Houston neighborhoods that are underserved.
According to the Texas Disposal Systems, Illegal dumping is the "unlawful act of disposing of trash on private or public land where doing so is not permitted". Among the items that are discarded are appliances, tires, household waste, construction debris, autos, and yard waste. Illegal dumping is considered a crime and a health and safety threat to public health and safety(Texas Disposal Systems, 2021).
Dumping illegally can negatively impact the environment and harm residents' health. According to U.S. Assistant Attorney General Kristen Clarke of the Justice Department's Civil Rights Division, "Illegal dumpsites not only attract rodents, mosquitos, and other vermin that pose health risks, but they can also contaminate surface water and impact proper drainage, making areas more susceptible to flooding".
Many residents in underserved neighborhoods are concerned about the growing issue of illegal dumping. In the article "Houston residents welcome DOJ environmental justice investigation, but say more work is needed", Juan Antonio Sorto, a Houston resident and active member of Houston's Super Neighborhood Council, has been dealing with illegal dumping since he moved to his northeast neighborhood near Trinity/Houston Gardens in 2001.
Sorto has observed a large amount of litter on his street, as well as piles of construction waste, old furniture, household trash, and several toilets. This issue has long been a problem for neighbors in his neighborhood, according to Sorto.
Many residents are not only faced with illegal dumping of trash but pollution as well. Many residents have faced the issue of pollution from nearby railyards. According to the Texas Tribune, "People have already died": Houston residents demand relief from chronic pollution during EPA chief's visit", it was discovered that groundwater under houses near the rail yard was contaminated with creosote, a chemical used to preserve railroad ties that the EPA calls a probable human carcinogen.
Consequently, some residents of Fifth Ward and Kashmere Gardens, who already suffered from cancer or lost a loved one to cancer, have been impacted.
According to a 1993 environmental assessment, chemicals had leaked into the surrounding soil of the rail yard recently made public. These chemicals carried toxic waste into the ditches and streets. This resulted in a significant amount of pollution being discharged into the sewer system than it was supposed to.
How do illegal dumping and toxic waste pollution relate to environmental gentrification?
A neighborhood's property value may be reduced if garbage is improperly disposed of and piles up. Because some low-income neighborhoods are underserved, they do not have the same resources as wealthier neighborhoods.
As individuals have a tendency to illegally dump enormous loads of trash in some low-income neighborhoods, these residents struggle to receive garbage pickup. In contrast to many wealthy neighborhoods, they have access to resources like weekly trash pickup.
Low maintenance of a neighborhood facing massive loads of trash will require a clean-up. As a result, gentrification may take place. In the event that urban developers and city officials analyze the area and tear down deteriorating homes and neglected areas, new homes will be constructed.
Consequently, new developments will emerge in the area to attract wealthy residents, raising living costs. As a result, low-income residents will be displaced and negatively affected.
Some low-income neighborhoods also continue to face toxic waste as a result of pollution from rail yards, which relates to the negative effects of infill development on brownfields that leads to environmental gentrification.
According to Technical Assistance to Brownfield Communities, Infill Development is defined as the "process of developing vacant, underutilized, or abandoned areas, including brownfield, in older neighborhoods, traditional downtowns, and central business districts or areas that are already largely developed".
The purpose of implementing infill development on brownfield sites is to improve or clean up environmental contamination in an area by reinvesting into nearby properties but also contribute to economic growth in communities.
Infill development on brownfield sites aims to improve or clean up environmental contamination in a community by reinvesting in nearby properties, but also contributes to economic growth.
According to Urban Land Institute, some of the populations surrounding infill developments are low-income, minority renters who have historically had worse health outcomes than the general population as a result of social, economic, and environmental factors. Developing revitalization projects that displace existing residents in favor of residents who are younger, wealthier, and healthier does not benefit the overall health of the community.
Despite the benefits of economic revitalization, many residents of underserved communities suffer negative consequences.
In many underserved neighborhoods where deteriorating and vacant homes, toxic waste contamination, and huge amounts of trash from illegal dumping are present, residents will not be able to experience urban improvement in the area because they are unable to afford to remain.
Cleaning up contaminated areas and abandoned areas is intended to improve some underserved neighborhoods. However, it takes advantage of new developments to attract wealthy residents. Some low-income residents may be unable to afford to stay in their community after new developments increase the cost of living.
In order to empower residents to thrive, Empower CDC offers some tips for decreasing residents' vulnerability to being impacted by environmental gentrification.
According to the Texas Disposal Systems, there are many ways one can engage in their community to prevent illegal dumping. The act of illegal dumping can be prevented by reporting it to authorities. This includes indicating when the act occurred, the time, the location, the description of the vehicle, the license plate, and the appearance of the perpetrator. In addition, individuals can organize volunteer cleanups in their communities.