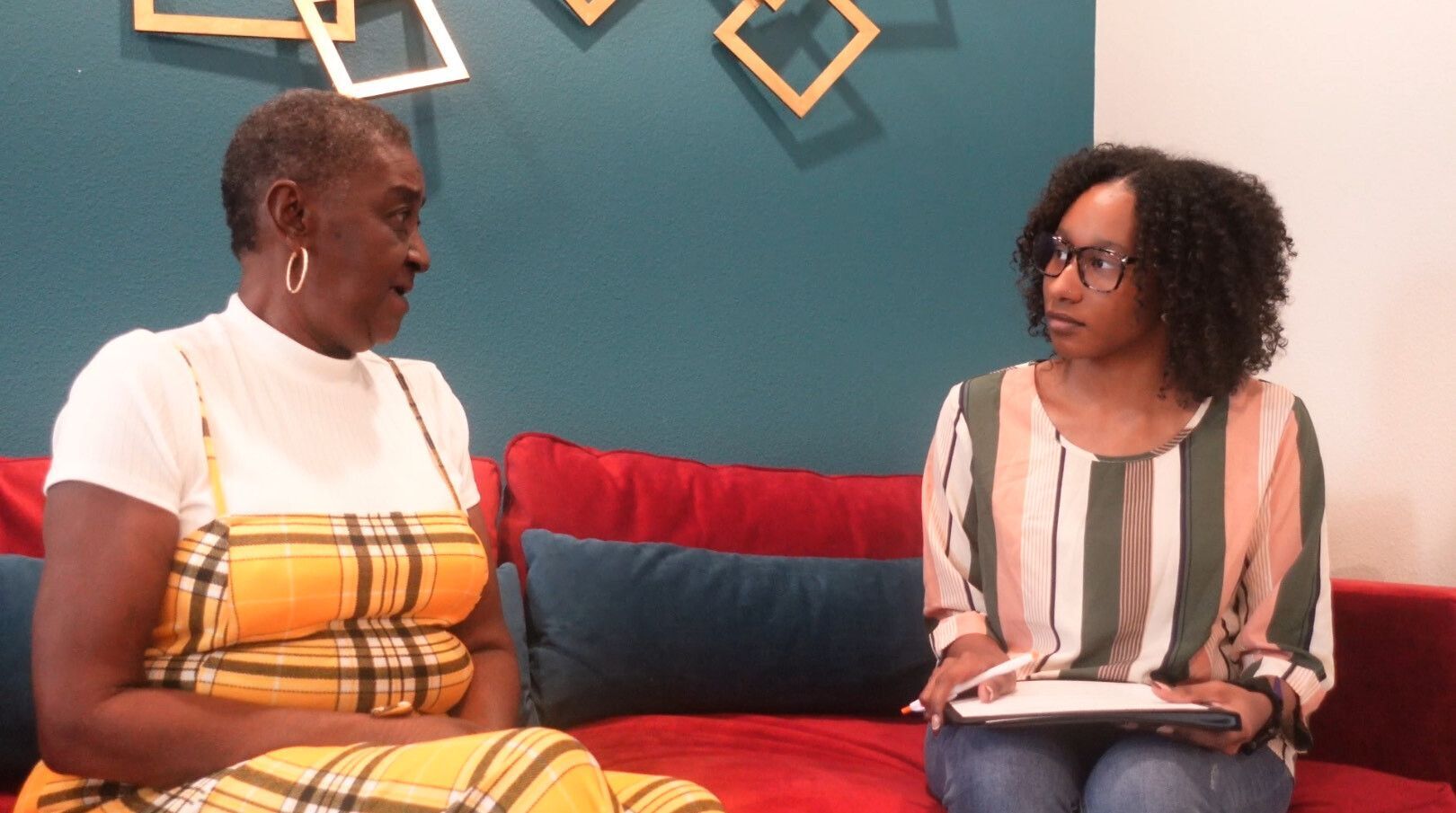 Ms. Von has been a resident at one of Empower CDC's Active-Senior Apartments for a year and 7 months. Ms. Von dedicates her time to engaging with the residents.
When asked about her willingness to assist Ms. Penny (Empower CDC's Lead Resident Engagement Specialist) and lead the senior residents, she stated that "She's such a sweetheart, you can't help but to!". Ms. Von includes that Ms. Penny has a lot of energy and loves it.
She emphasizes that her role as a resident leader is not new to her since she has always been involved with leadership, wherever she goes. Having a leadership role is enjoyable for her because she believes, "this is a part of my mother that's in me", as her mother demonstrated leadership traits.
When asked about what led her to become a resident leader at the senior living facility, she explained as events occur, she took it upon herself to do things that needed to be done when Empower CDC's engagement specialist or senior living facility manager couldn't attend the events. "I never sit around and wait on anyone to ask me to do anything, I just get up and just do it", she said.
Ms. Von engages with the other residents by assisting them in their activities such as bingo, decorating, arts and crafts, cooking, etc. She helps with exercises such as water aerobics, treadmill, and even line dances.
The activities are set for specific days that are scheduled by Ms. Penny such as five-minute walks or line dances. She states that when she and the other residents are given a monthly calendar, they have set dates for each activity or exercise that they will engage in. The activities and exercises are free for anyone to join and engage with one another.
To encourage other residents to get involved in the activities and exercises, Ms. Von spreads the word about coming out to attend the particular activity of the day. As a result, she can gather the residents to participate.
She includes that it is easy to uplift the women to engage, and as a result, she has 100% attendance. However, with men, it is difficult to get them engaged. She states she has had 1 or 2 men who participated in bingo and 1 man who participated in cooking