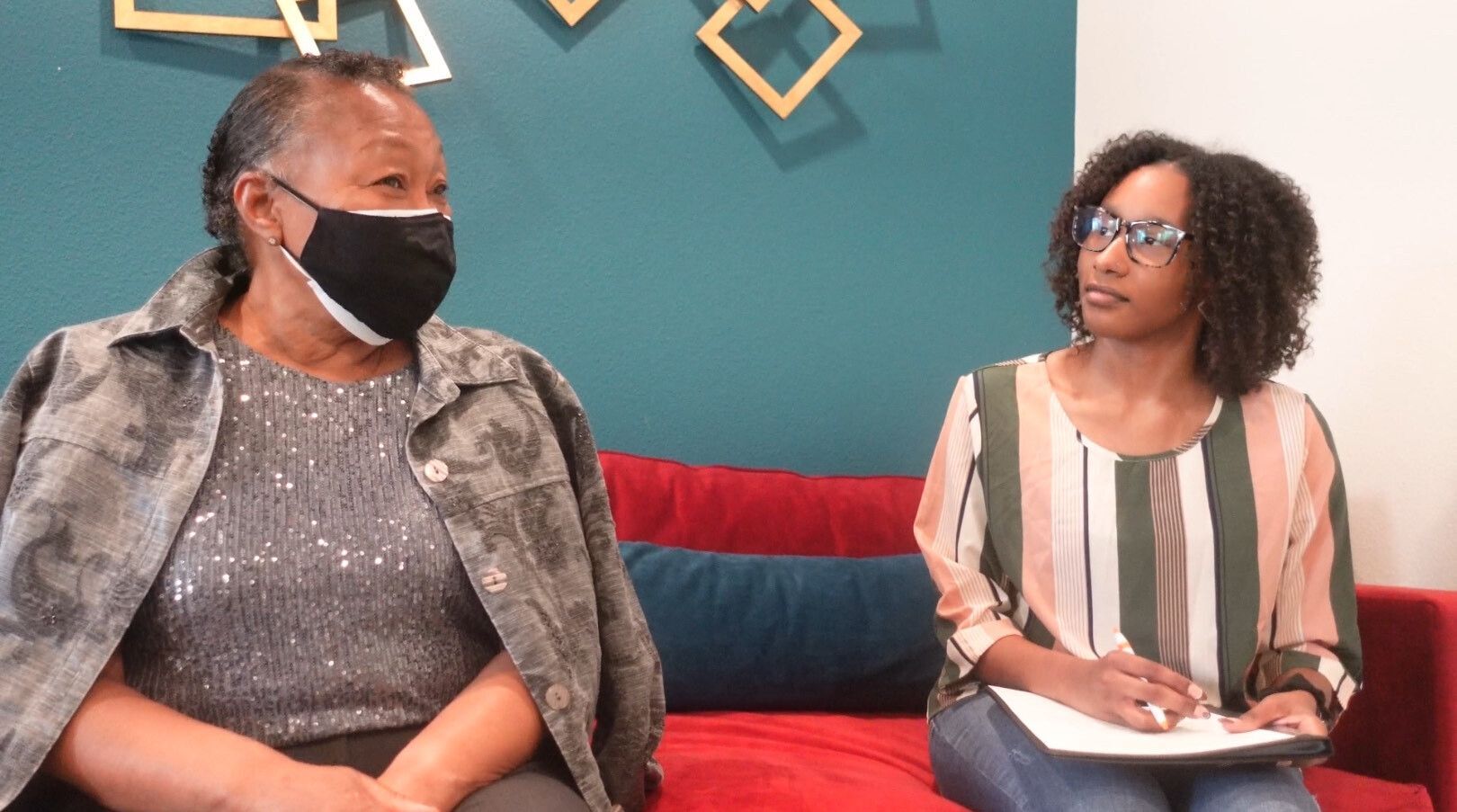 Ms. Betty is a resident at one of Empower CDC's Active-Senior Apartments. Ms. Betty is interested in becoming a master gardener as she has always wanted to become certified to teach and educate children on how to grow a garden.
She has attended some of the gardening classes with Empower held at the property and some gardening classes at the Glazier Senior Education Center.
In addition, she attends the JW Peavy Senior Center where she gardens as well. Next door to the JW Peavy Senior center is the boy's club, where the children visited the senior center and engaged in planting in her gardens which the children enjoyed.
Ms. Betty was raised on a farm in Cleveland, Mississippi, where her father had a cotton field and her mother had a garden. Her family grew a lot of vegetables, and she and her siblings helped with their mother's garden. As her mother dug the plot, she and her siblings would plant seeds in each plot and water them. She includes they grew peanuts and okra.
Her mother sold their crops by the bushel(a unit of volume that is used for measuring agricultural produce such as corn or beans according to the collins dictionary). She stated that as she grew into the routine of helping her mother, such as when picking the crops in the garden, it just became something she liked to do.
Today, she gardens vegetables such as all types of greens, beans, okra, corn, tomatoes, celery, and bell peppers. She includes that she is interested in learning about how to grow lemon trees, blackberries, and blueberries. Also, she gardens flowers as well as she has attempted to grow carnation flowers as she favors them. She included she would love to learn more about growing the flowers so that they can thrive.
In addition, Ms. Betty has influenced her daughter to begin gardening as well. Ms. Betty stated that her daughter watched her garden and she went to home depot to purchase some pots to plant broccoli, brussel sprouts, and peppers.
Ms. Betty is interested in teaching gardening to children as she believes that "children need to know how to survive". She explains that she would like to teach them if it's some way that they can't have fresh vegetables, they can plant and grow their own.
In addition, she believe's that children having the ability to grow their own food is a tool for gardening in the case of issues such as the hunger crisis. When asked if she would teach at a school after obtaining her master gardening certification, she believes that it would be good to teach all ages of children.
Ms. Betty believes that she can pass on the gardening tools that she has acquired from gardening classes with Empower CDC to teach children.