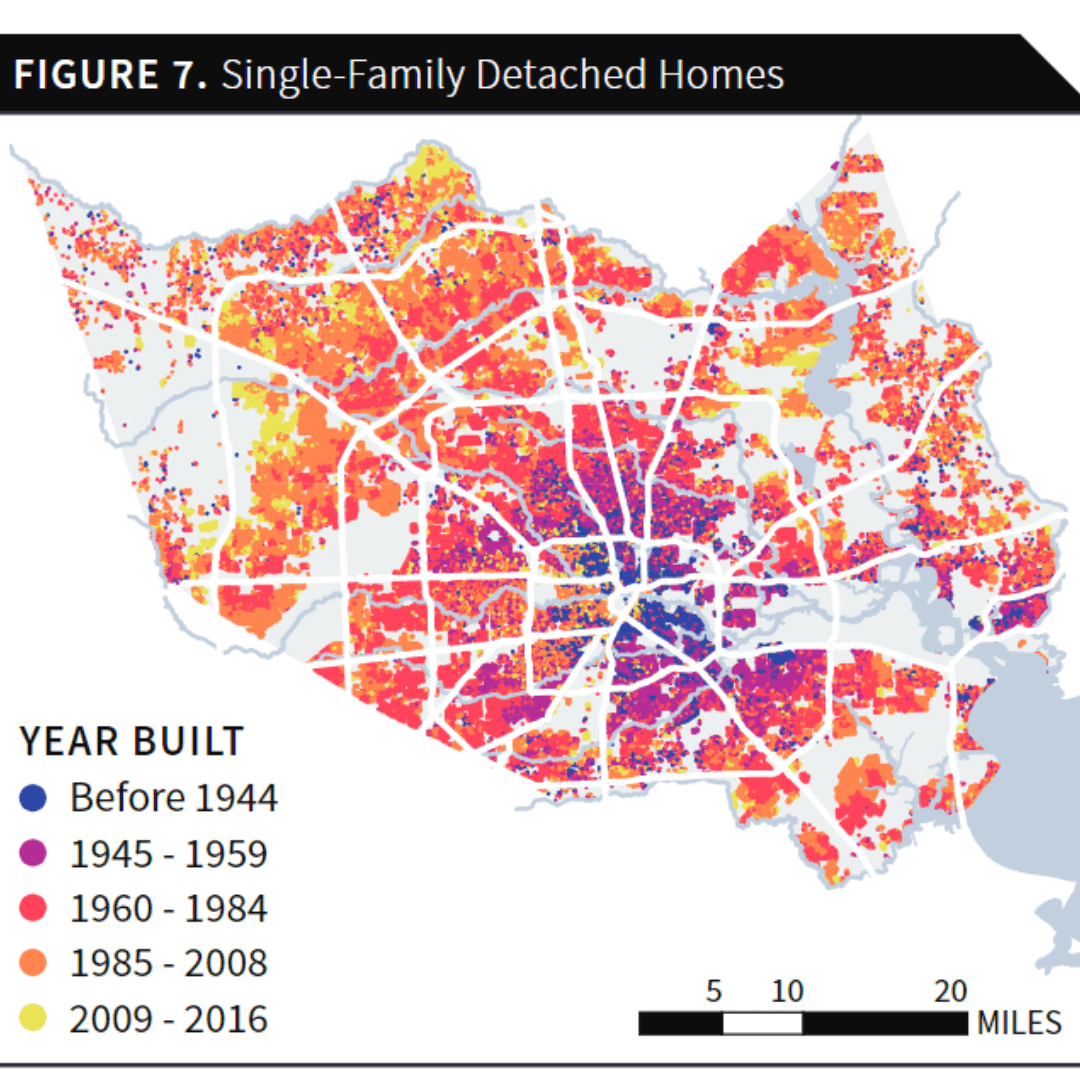 Deeds are legal documents that transfer property ownership from one owner to another. In the case of senior homeowners, a deed is essential since it guarantees that their home will be passed down to the next generation.
According to the American Society of Aging (2020), more than half of Seniors aged 65 and older (53.7%) earn less than $15,000 a year and own their homes.
Elderly homeowners who have lived in a neighborhood since birth may wish to pass the home on to the next generation. To do so, the homeowner must add the names of their children or other family members they wish to inherit the home after their death. Adding the child or other individual to the deed ensures that when the elder homeowner passes away, their heir (person legally entitled to the property after the person's death) will have ownership of the home.
From Taking Stock: Housing Trends in the Houston Area, in the Settegast and Kashmere Gardens community (North East Houston), the majority of single-family housing units were built before 1985. Without repairs, many of these homes built nearly 40 years ago are at risk of deteriorating. 
According to the City of Houston Housing and Community Development, home repairs require proof of title to the home. Seniors without a deed may be ineligible for repairs prolonging the deterioration of their home. 
When a homeowner cannot access their deed, this often disqualifies them from receiving home repairs and gives them less say in who will own the homes after them. The deed represents ownership of the home. Without a deed, seniors cannot prove that their home is their primary residence. 
If senior homeowners have a deed to their property, then they are able to pass on their quality home to future generations. This will allow families to carry an asset and build generational wealth. Homeowners who possess the deed to their home can ensure that their property will be inherited by whoever they choose. 
Deeds are essential to building multi-generational wealth within historically underserved communities. 
*Image retrieved from Kinder Institute