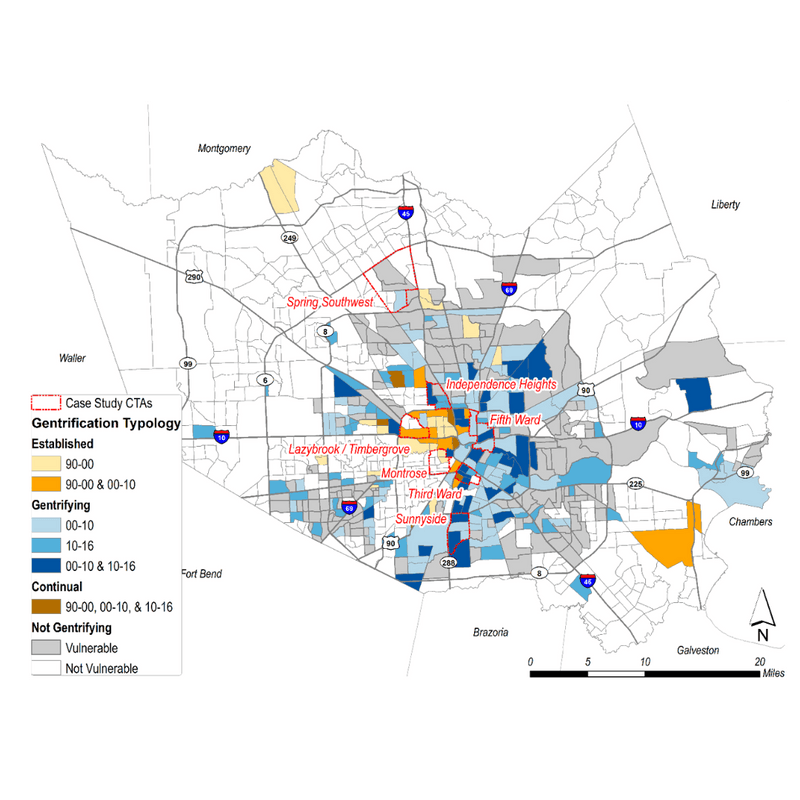 ALICE seniors may not have the disposable income to keep up with home repairs long-term, these home damages are often made exponentially worse by heavy storms and hurricanes. When seniors receive home repairs, they may remain in their community with a valuable asset that will continue to increase in value for future generations.
The federal poverty guideline for a single person in the United States is $13,590(U.S. Department of Health and Human Services, 2022). As seniors live alone, they are at risk of becoming ALICE.
As reported by the City of Houston, findings from 2019 show that in the Settegast neighborhood, senior residents 65 and older make up 16% of the population. In the Settegast neighborhood, findings from 2019 show that 53% of residents make under $25,000.
As reported by the City of Houston, findings from 2015 show that in the Kashmere Gardens neighborhood, senior residents 65 and older make up 15% of the population. In the Kashmere Garden's community, from 2015 findings 55% of residents make under $25,000. 
The loss of a family asset is a reality for seniors who live in damaged houses. Seniors that live alone and earn below the federal poverty level are vulnerable to losing their homes or living in a home that makes living conditions unsafe. 
Seniors that live in historical neighborhoods, wish to age in place. Aging in place allows seniors to grow intergenerational wealth and quality of life in their homes. In the absence of home repairs, seniors are at risk of their homes deteriorating, losing value, and inability to pass their homes down to future generations.
A survey conducted by the University of Houston-Hobby School of Public Affairs, shown in Figure 2.2 of respondents representing income groups affected during Hurricane Harvey. Of respondents that represented the lowest income group (under $30,000), 56% were affected by Hurricane Harvey. As over half of senior residents both in the Settegast and Kashmere Gardens neighborhoods earn below 25,000, many are unable to afford home repairs. 
For seniors, aging in place means remaining in a familiar community, connected to close friends and family, rather than becoming isolated and dependent. When seniors' homes are damaged, their independent mobility inside the home may decrease forcing them to rely on their caregivers for basic needs.
Damaged homes cause seniors to lose their freedom and force them to quickly adapt to the changes in their environment which may be heartbreaking. By seniors receiving repairs, they have the opportunity to age in place with dignity. 
By seniors receiving home repairs, they can pass on their homes to future generations. A home repair completed for a senior homeowner in the Settegast community increased their home value from 90k to 130k after restoring the home to a safe, livable space.
A recent study in Houston, We Have a Gentrification Problem: The Gentrification Effects of Local Environmental Improvement Plans, indicates that as property values increase, new residents who can afford higher taxes and rent begin to occupy areas previously dominated by low-income residents, displacing the existing residents who are no longer able to afford to live in the area(Texas A&M Journal of Property Law, 2021).
Once senior homeowners have had their homes repaired the next step is ensuring each family has a will and deed set up. This will allow them to easily pass down their assets to build generational wealth in their families. Senior home repairs begin the conversation on viewing a home as a family asset, the next step has to be will and deed education and navigation. 
*Image retrieved from Kinder Institute