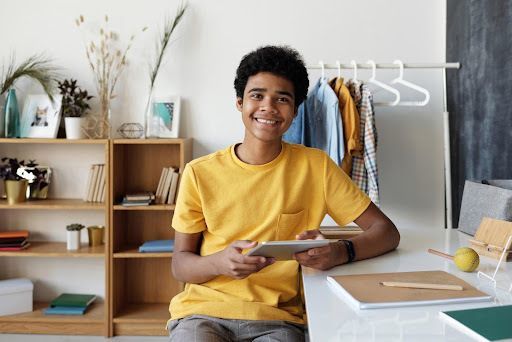 If you are a teenager and looking for ways to earn extra money, it might be time to consider starting your own business. There are several benefits to working for yourself, but many teens might not think about doing so with the fear that starting up is too hard.
Learn more about how you can begin to work for yourself, even if you do not have a lot of capital to do so at first.
The Benefits of Working for Yourself
Working for yourself allows you to engage in work you enjoy while working on your own schedule. You can discover the importance of managing money, and find unique ways to solve problems (either identifying the needs of your customers and figuring out how to solve them or solving problems that arise as you are running your company).
Working for yourself can even give you the chance to express yourself if you are selling a creative product or service. According to experts, there are many benefits to choosing the self-employed route if you feel working for someone else is not for you.
Ideas for Teen Entrepreneurs
As a teenager, you might be wondering what your options are when it comes to working for yourself. Some possible options could include offering services as a babysitter, housesitter, pet sitter, or dog walker. These require very little start-up costs and if you get a few gigs, it is easy to get good referrals.
Another option would be to use your crafting abilities to make and sell products on Etsy. These could be anything from custom t-shirts, dog collars, jewelry, or even hair accessories, but almost anything goes on Etsy.
How You Can Help Your Business Flourish
If you are wanting to continue the growth and development of your business, it could be helpful to focus on majoring in business studies once you graduate and go to college. You can even take your studies online with a variety of options, such as business management, leadership, marketing, finance, or anything else related to business.
It might also be worth your time to discover how you can learn more about personal finance. You might find some options with adult education through Education Based Housing that allow you to learn about how to manage your own finances, which can provide a good basis before you begin managing the money for your business.
Many experienced business owners are willing to help young entrepreneurs understand more about the business world. Consider the benefits of working with a mentor who can assist you with growing your company to the next level and helping you learn the ropes along the way.
Avoiding Spending Too Much
You don't have to spend a lot in the early stages of your business in order for it to be successful. It is possible to advertise online and use free marketing methods like using social media. It's especially helpful to have your own website to get the word out. Once you have earned more of a return on your business, you can consider using additional forms of advertising.
You can run your own business even if you are a teenager and do not have much experience. The lessons you learn along the way can provide you with helpful knowledge, later on, no matter what type of business you choose to pursue.