Jarvis Taylor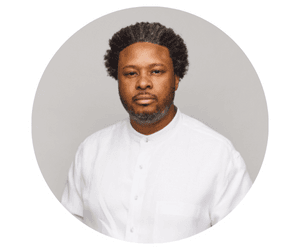 Growing up in Houston's Kashmere Gardens and Sunnyside neighborhoods, Jarvis Taylor was surrounded by men and women that used their wisdom and creativity to make these communities home for all. Their commitment to these historical African-American neighborhoods left an indelible impression on him and inspired him to choose community development as his life's work.
In 1999, at the age of 17, he led efforts to bring community and brotherhood to formerly incarcerated men living in a transitional home in Kashmere Gardens and a Back-to-School Drive for families in Acres Homes. He is forever indebted to the New Life Tabernacle Church for allowing him to develop his community outreach skills at such an early age.
After his discharge from the Navy, Jarvis continued his service to the community through youth leadership development and providing supportive services to our homeless neighbors in Southeast Houston. In 2015 he founded Project College Counseling, now Project Canvas. This organization equips underserved youth with the tools and support to participate in social action projects and continue their development at their best-fit college. In 2017, Jarvis became the Executive Director of Crossroads at Park Place a homeless services provider to more than 1000 people experiencing homelessness and extreme poverty in Southeast Houston.
Jarvis received a Bachelor of Science in Christian Leadership from the College of Biblical Studies-Houston. He earned an MBA from Texas A&M University-Commerce, where his capstone project focused on competition among Texas public university systems. In 2018, Jarvis earned the Rice University Leadership Institute for Nonprofit Executives (LINE) certificate at the Glasscock School of Continuing Studies.
Jarvis is a member of and affiliated with the following organizations:
American Association of Service Coordinators (AASC) and the Texas Chapter
Texas Association of Community Development Corporations (TACDC)
Houston Housing Collaborative
Jarvis enjoys having a stimulating conversation over a good cup of coffee.