Empower CDC at Quail Ridge Apartments
---
Programs & Services
Education Based Housing provides the following services to the Quail Residents and Hempstead community in partnership with many Hempstead stakeholders:
Weekly Excercise Class
Annual Health Fair
Arts & Crafts
Food Pantry
Notary Services
On-site social and community-building events
---
Community Partner - The Bookworm Bus
The Bookworm Bus is a state-of-the-art mobile library with a grassroots approach to visiting communities throughout Waller and surrounding counties. Barriers created by poverty, limited opportunities, limited English, and lack of transportation are alleviated by taking library programs, resources, and services directly to neighborhoods and schools.  Committed to delivering books, fun, and fellowship, our routes travel the rural farm roads of Brookshire, Pattison, Hempstead, Texas, and beyond. We continue to develop reading programs, storytime and reading scavenger hunts, and creative activities for all reading levels. The bus is a beacon of hope in building tomorrow's readers.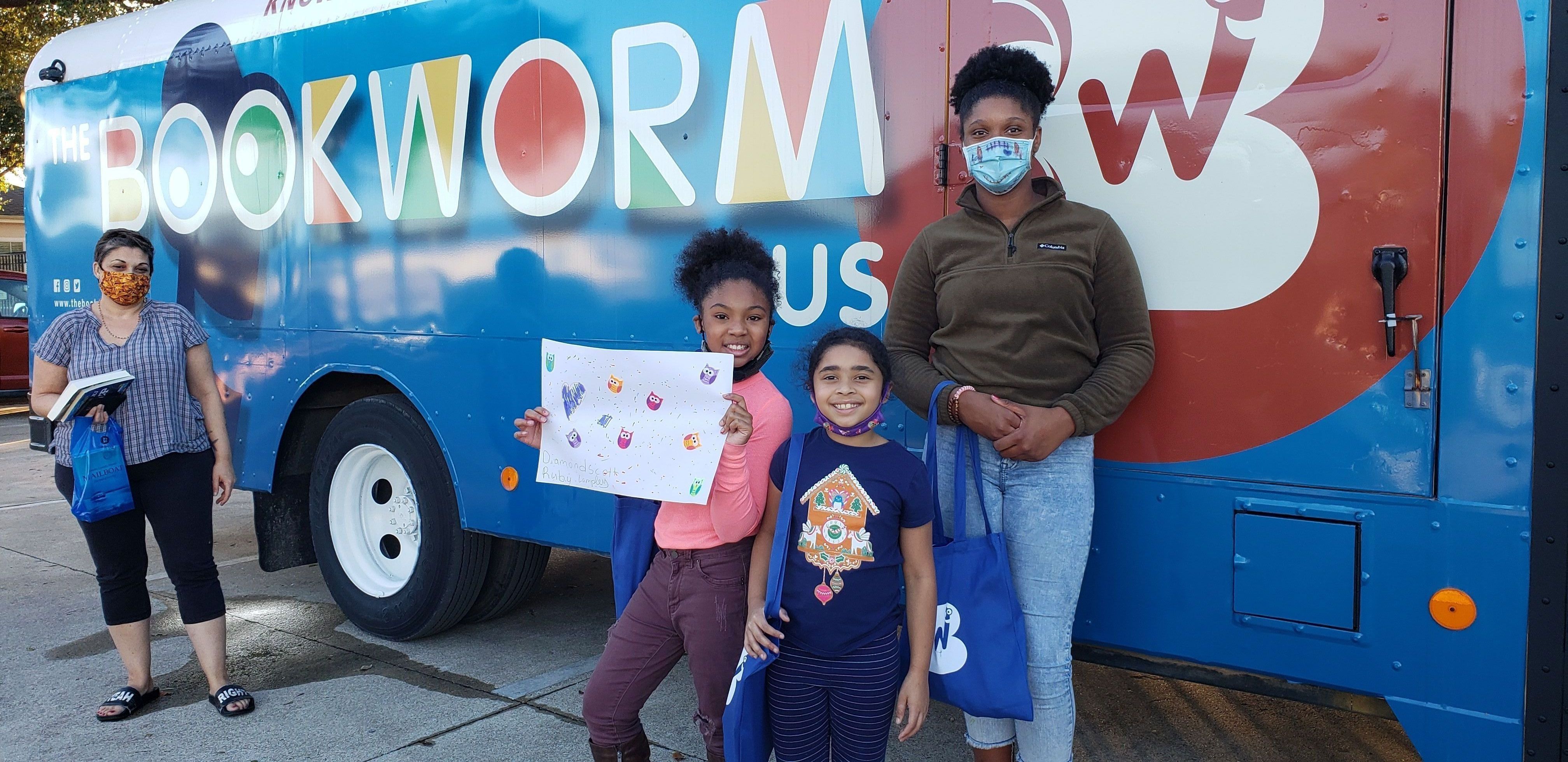 ---
2019 Back-to-School Bash
Regional Manager, Tina Fuller, ready to give goodies to her Quail Ridge residents

Parents receiving backpacks filled with school supplies

Waller County Library in Hempstead partnering with EBH to inform the Quail Ridge community of educational and enrichment opportunities available to their residents.

Children and youth are having fun in the pool as we kick off the 2019-2020 academic school year in Hempstead!
---
Our door is always open.
Please submit any questions, suggestions, or volunteer inquiries in the space below. We appreciate your comments or desire to get involved and will respond as soon as possible.
---
Address: 645 US Highway 290 E, Hempstead, TX 77445
Phone: (979) 314-3322